Curriculum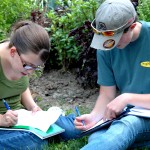 Statement of Philosophy:
Global sustainability is meeting the needs of Earth's living generations without compromising the ability of future generations to meet theirs. Sustainability education emphasizes the interconnectedness of ecological, political, economic, socio-cultural, and moral-ethical systems. Global sustainability education promotes active learning, trans-disciplinary integration, and synthesis of concepts, theories, and methods of inquiry, along with development of practical problem-solving skills.
Sustainability education helps students acquire and apply heightened knowledge and awareness of significant intergenerational issues and problems and solutions by raising awareness and understanding of how their personal and collective actions affect the sustainability of local and global systems. Many problems are global in scope, transcending national boundaries and requiring global solutions. Complex underlying local, national, and international political and economic institutions and processes structure and manage the research, policy debates, and international negotiations aimed at reaching agreements and finding ways to implement solutions for the problems themselves.
This integrative program is designed to offer all students, regardless of major or career aspirations, a means of acquiring some of the tools and practical experience they will need when they enter the work force, assume leadership positions in their communities, and deal with complex, interconnected problems on a scale never before faced by humans.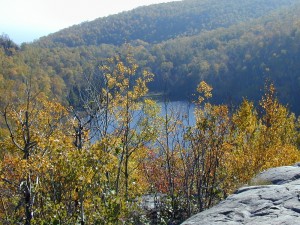 Interdisciplinary Minor in Global Sustainability
Anya Butt, Cheri Doane, Jim Zaffiro (co-directors)
Requirements (20-22 s.h.)
1. Complete all of the following: (7 s.h.)
NASC 120 Introduction to Environmental Science With Lab (4)
POLS 242 Global Sustainability (3)
2. Complete an approved campus or community-based sustainability service project, internship, or supervised independent research project (1-3 s.h.)
3. Complete at least 12 s.h. from the approved lists of electives with at least 3.0sh from each category and one at the 300-400 level:
Ecological Systems Integrity (Complete at least 3.0sh of the following):
BIOL 190 Topics: Environmental Problems & Midwestern Ecosystems (4)
BIOL 229 Principles of Ecology W/Lab (4)
CHEM 382 Environmental Chemistry W/Lab (4)
EDUC 275 Health, Safety and Nutrition (3)
EXSC 261 Community, Consumer, and Global Health (3)
EXSC 215 Introduction to Angling (3)
GEOG 210 Human Geography (3)
NASC 105 Science, Technology and Literature (3)
NASC 210 Introduction to GIS (3)
PHYS 204 Energy and the Environment (3)
Ethical, Social and Cultural Integrity (Complete at least 3.0sh of the following):
ANTH 266 First Peoples of North America (3)
COMM 268 Intercultural Communication (3)
COMM 362 Environmental Communication (3)
CRCL 210 Introduction to International Studies (3)
ENGL 213 Nature and Environmental Literature (3)
ENGL 318 Lit of Peace and Social Justice (3)
ENGL 344 Writing for Non-Profit Organizations (3)
PHIL 245 Environmental Ethics (3)
SOC 325 Social Movements (3)
SOC 344 Conflict Resolution (3)
Political and Economic Systems Equity (Complete at least 3.0sh of the following):
BEHS 285 Not-for-Profit Seminar (1)
BMGT 335 Not-for-Profit Management (3)
ECON 321 Environmental Economics (3)
ECON 329 Economic Development (3)
GERM 362 Germany and the Environment (3)
POLS 140 Intro to International Politics (3)
POLS 233 American Environmental History and Policy (3)
POLS 241 International Political Economy (3)
POLS 344 International Law and Organizations (3)
POLS 397 State and Local Environmental Project Review Internship (3)
Notes:
Students planning to major or minor in Environmental Studies may not minor in Global Sustainability.
Students interested in Global Sustainability are encouraged to explore Environmental Studies.
Students completing this minor are strongly encouraged to choose an LAS capstone course related to their particular areas of interest within the minor.
Study abroad courses may apply as electives.
 
Global Sustainability Designated Courses
| Course | Title | Professor(s) | Credits |
| --- | --- | --- | --- |
| NASC-120-A | Intro Environmental Sci W/ Lab | Anya Butt | 4.00 |
| HIST-170 | Early East Asian Civilization | Chia Ning | 3.00 |
| BIOL-190-A | Topic: Env Prob & Mdwst Ecosys | Russ Benedict | 4.00 |
| GEOG-210 | Human Geography | Alida Droppert | 3.00 |
| ENGL-213-A | Nature Writing and Environmental Literature | Josh Doležal | 3.00 |
| BIO-229-A | Principles of Ecology W/ Lab | Paul Weihe | 4.00 |
| POLS-233-A | American Environmental History and Policy | Jim Zaffiro | 3.00 |
| POLS-242-A | Global Sustainability | Jim Zaffiro | 3.00 |
| PHIL-245-A | Environmental Ethics | Michael Patzia | 3.00 |
| EXSC-261-A | Comm, Consumer, & Global Hlth | Kelli O'Neil | 3.00 |
| ENGL-318-A | Lit of Peace and Soc Justice | Kimberly Harris | 3.00 |
| ECON-321 | Environmental Economics | Jessica Schuring | 3.00 |
| COMM-362 | Environmental Communication | Richard McGrath | 3.00 |
| GERM-362-A | Germany & the Environment | Amy Gates-Young | 3.00 |
| CHEM-382-A | Environmental Chemistry | Catherine Haustein | 3.00 |
| EDUC-275-410 | Health Safety and Nutrition | Alida Droppert | 3.00 |
| LAS-410-A | HIV and the AIDS Pandemic | Ellen Du Pre | 4.00 |
| LAS-410 | Ecotones | Mary Stark | 4.00 |