About Us
Central College Writing Center Mission Statement
The Writing Center continues Central College's over thirty-year tradition of Writing Across the Curriculum. Perhaps more than most institutions, the liberal arts college enacts the idea that writing is inquiry. That is, writing is a way of developing a sense of the world, of examining and defining what the world is in any number of contexts. Consequently, writing should not be tied to any one department or activity but should be instead understood as an integral part of learning across campus. Writing is not an isolated action; it is a contingent social practice enmeshed in a variety of cultural, disciplinary, and rhetorical situations. Accordingly, the Central College Writing Center's purpose is to act as a locus for the campus-wide Writing-Across-the-Curriculum initiative, the writing intensive Intersections course, and as a space for writing tutors to work one-on-one with student writers in any number of disciplinary milieus.
Tutoring & Writing Center Use Policies
While the TWC offers walk-in consultations, preference is given to those who schedule an appointment. Please arrive on time: if you schedule an appointment and are 10 minutes late or more, your session may given to someone else. After you are finished, you may be directed to complete a brief Session Evaluation Form. If you have difficulty connecting with a writing tutor, please contact Cyndi Boertje (201J Geisler) or Sue Pagnac (201K Geisler).
Staff Profiles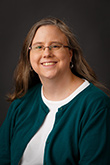 Susan Pagnac is the Director of Writing at Central College and also teaches in the English Department. She earned her PhD in Rhetoric and Professional Communication at Iowa State University. Her research interests are writing centers and writing program administration; writing theory and pedagogy, including assessment; and women's rhetoric.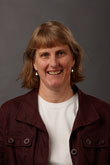 Cyndi Boertje is the Tutoring Coordinator at Central College. She has a Master's in Higher Education with an emphasis in Leadership and Learning from Iowa State University. Cyndi has been with the Tutoring & Writing Center for over 16 years while training and coordinating the subject tutors and SI leaders on campus.